Are you searching for a web designer for your next project? Then you need to read this first (and stay away from cheap web design).
In today's business environment, every business enterprise needs a website. Sadly, you could believe that building a free or inexpensive website is the best way to build an online presence.
Although taking this route may initially appear to save money, in the long run, unprofessional websites can damage your company's reputation and drive away potential clients. You must have a professionally built website, which is also cost-effective.
Cheap Website Design
Most individuals use the internet to research several options before making a choice. They can be looking for a new restaurant to have dinner at or perhaps a different builder to construct their dream house. There is no doubt that people use the internet, and they rely on your small business website for information.
Additionally, users seek out straightforward, approachable websites, expertly created, and meet their specific requirements.
A poorly made website might negatively affect how potential customers view your small business. You may easily avoid negativity by spending money to hire an experienced and qualified team to build your website.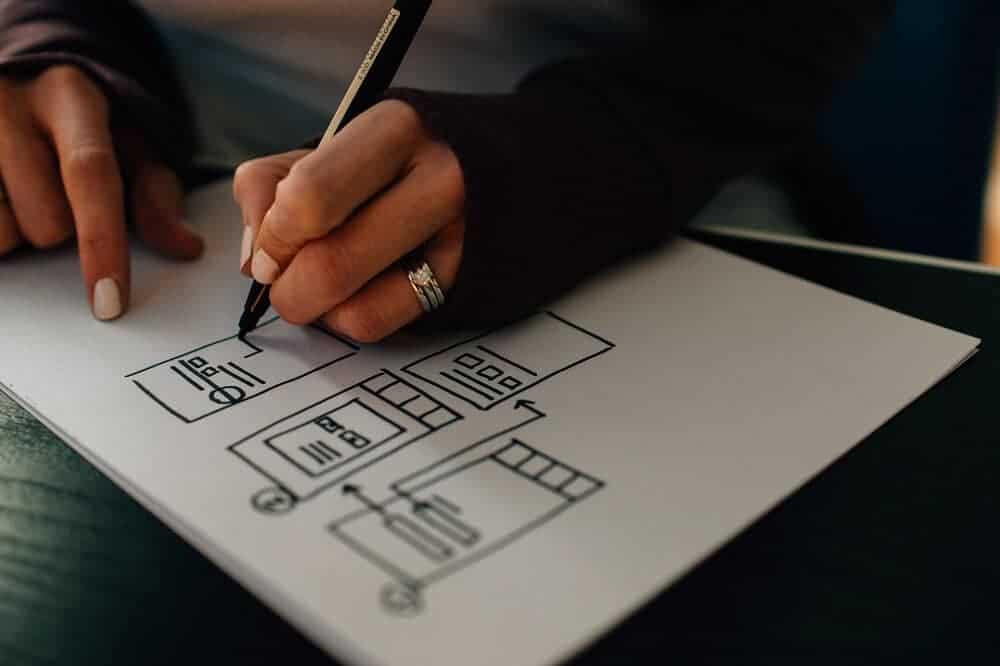 Poor Design
A cheap website design business will typically use a template that is sluggish to represent your brand appropriately — terrible branding implies a weak industry presence. Your business can come off as generic, with a hazy goal statement and a website that lacks personalization.
Cheap websites are often poorly designed, which increases the likelihood that they will perform poorly and fail to convert worthwhile visitors into leads or paying customers. Your website will become lost among other businesses on the internet that did make sound investments in their digital marketing since it has fewer web pages for clients and is sluggish and slow on mobile devices.
The inflexibility of templates and the lack of a developer's skill set make adjustments difficult. You'll likely end up making compromises at the expense of your company's reputation and marketing efforts. Don't assume that upgrading and changing your website will be simple.
Poor Performance
The functionality of a website is equally as crucial as its appearance. According to statistics, consumers quickly become irate and leave websites when they don't function as expected.
With each additional second of load time, conversion rates decrease by around 5%.
According to one survey, 70% of users consider website speed when selecting whether or not to make a purchase. A website feels less reliable the slower it is.
According to Google, mobile websites that take longer than 10 seconds to load have a 123% higher bounce rate. Users treat underperforming websites like sour milk, which is the crucial argument.
What are the implications for businesses of all these metrics and numbers? If you want a website that works well and has Usain Bolt's speed, ensure it is both. Why is that a criticism of low-cost websites? Mainly because their massive coding causes everything to load slowly and the website unusable.
Often Missing Important Elements
Cheap web design frequently leaves out crucial components, such as an SSL certificate, making your website open to security risks. Other frequent problems that might harm your company's reputation include an absence of modern security measures and a general lack of professionalism.
Additionally, employing a low-cost web design firm frequently results in subpar work that is later challenging and time-consuming to rectify. In the end, spending money on a high-quality website design is typically preferable to cutting costs upfront.
Insecure and Vulnerable
Frequently, an inexpensive website lacks security. Copyright protection has been removed from many "cheap" or "free" website design solutions, making it simple for anyone to copy and use without paying the original author.
These websites are simple to imitate. Thus, many are also used to host phishing pages or distribute malware. According to a recent study, compromised websites created utilizing themes and components containing harmful coding and backdoor scripts are the source of over half of all phishing assaults.
So choosing a cheap web design will not only result in an unsightly, amateurish website, but it will also put your data and your consumers' data at risk.
Poor Hosting Facility
Cheap web providers frequently have too many websites, slow down page loads, and cause frequent outages. Visitors may become irritated by this and leave your site without purchasing. Your search engine rating may suffer due to slow loading times, as Google penalizes such websites.
Cheap web designs may also be template-based and lack the personalization and functionality necessary to set your website out of the competition and have subpar hosting.
Websites built using templates can appear generic and unprofessional, which might hurt your company's reputation. Investing in a high-quality web design and hosting solution is crucial if you're serious about expanding your online presence.
Limited Control Over Your Website
You give up much control over your website using a low-cost web design. Cheap web designers do this to maintain you as a client and control your website. This can be unpleasant, especially if attempting to expand your internet business.
No Proper Information About Your Website Provider
It can be very unpleasant when cheap web design services message you almost at the end of the term for renewal and provide little to no information about the dates of your domain and hosting subscriptions.
Additionally, many low-cost web design companies don't care to keep their clients' contact information up-to-date, which might make it challenging to contact them if you need assistance or have problems.
Slow Loading Web Pages
Web pages that take too long to load may result in lost business chances. Studies show users are reportedly impatient when waiting for websites to load.
They're likely to click away and visit another website if yours takes a long time to load. Due to your website's slowness, you can lose out on potential clients or consumers.
Less User-Friendly
Cheap web design services often have a lower level of usability. This implies that it could be more challenging for website users to find what they're seeking and that navigating your website might be less natural.
Cutting Corners With SEO
Search engine optimization, or SEO, is crucial for getting potential buyers to see your website. A quality web design company will know how to optimize your website for search engines, putting your company at the top of the search results.
However, many affordable web design firms don't provide this level of knowledge. Your website can end up hidden far down in the search results, where nobody will ever find it. You should absolutely avoid this since it can significantly negatively influence your company.
Lack of Proper Implementation of The Latest Technologies and Trends
Finally, since cheap web designs frequently don't incorporate the newest techniques and fashions, your website will quickly appear outdated and struggle to compete.
Using a low-quality web design increases your risk of future issues. The code will be bloated and challenging to work with in the beginning. Second, the design won't use the newest techniques and fashions and will be outdated.
Poor Customer Support System
When you employ a low-cost web design firm, you risk receiving a subpar website and coping with poor customer service.
Good luck getting someone to assist you in fixing your website if something goes wrong. You'll have a resource to turn to when issues arise if you work with a respected web design firm. You are on your own when using a low-cost web design provider.
Cost
Even if you can open social media accounts without pulling out a credit card, you still pay with your data. And there is no such thing as an entirely free ride in website building. There's always a catch around the corner. Some platforms that claim to be accessible only let you host with them, while others charge you for even the most basic updates.
Because too many people fall victim to con artists who do little more than host their websites and don't realize they can hire a professional digital marketing team for a fraction of the cost.
Professional Design Advantages
So why choose a professional layout over a cheap website? Here are a few reasons:
Strengthening your brand
Impress your audience
Better navigation and user interface of a website (UI)
You receive a website optimized for mobile and all platforms
You'll receive a unique design
Websites that load quickly and perform well
You'll be able to avoid a lot of hassle
A more significant presence in search engines results
Avoiding issues with maintenance
To enhance your brand
You can instantly strengthen your brand by using your logo and color palette to influence how your website looks.
You are only given limited access and control while dealing with web templates and DIY websites. Your website will most likely end up looking just like numerous other websites already in existence. With the help of a professional website designer, you'll be able to create a website that will help you represent your company's core values to the world.
Target your audience
You may effectively create a website that considers your client's online profile by focusing on your target demographic. Because many clients place a high value on particular website functions, it is possible to customize the layout of every feature while keeping your target market in mind. Having a professional design makes it feasible to focus those features on your ideal client's specific needs and wants and how to meet those needs.
Website navigation and user interface
When your website is built professionally, the navigation and user experience are far more authentic and long-lasting.
A cheap website could have a slow response time and be confusing. This will probably make a potential customer click away. The expertly created website offers everything that potential clients are looking for.
For instance, menus and functions are automatically available to users so they may navigate your website quickly and easily.
You get a website that is suitable for modern mobile technologies
Not every web design company has the knowledge or skill set necessary to develop a website that works flawlessly on computers, tablets, and smartphones. A website needs to be built to be flexible with brand-new technology. A professionally developed website will be future-proof when new devices come into existence.
You will get a custom design
Professional designers know how to create a stunning website that reflects your business's unique requirements and character. You will have a website that was created just for you. The website template won't ever be given to another company.
Fast-loading websites
There will undoubtedly be a few plugins and third-party tools used on any given website for one reason or another. An inexperienced developer might not correctly integrate the plugins when they develop your website.
How a website is coded affects its overall performance and loading time. No visitors would want to stay on a website if it were to operate slowly.
It is going to help you save lots of trouble
You get exactly what you pay for. Therefore if you purchase a website for a low price, don't be shocked if you encounter difficulties using it. However, paying a professional designer to fix the mistakes would cost you extra money. It may even be necessary to redesign the entire website. You will have a trouble-free experience if you contact and work with a professional.
Increased visibility in search engine results
Google and other search engines like it when information is original, helpful, and well-structured. To meet your objectives, a professional can create a website optimized for search engines. In contrast to an inexpensive website, it can be built with all the elements required to help have your site indexed and positioned.
Clio Websites
We hope that our article gave you some useful tips and inspired you to avoid cheap web design.
Clio Websites is a full-service website design and marketing company in Calgary. We don't offer cheap web design services, but can definitely look after you and help you create something you and your visitors will love.
We have loads of experience with responsive website design, website maintenance, WordPress development and support, and SEO. Clio offers free consultations and free website evaluations and we receive glowing reviews from our clients.
Clio is always available and happy to answer any questions about these landing page design ideas so don't hesitate to get in touch with us if you need help.