Maintaining your website is a critical part of keeping it running smoothly and ensuring that you are always ahead of the competition. This article will provide you with a WordPress website maintenance checklist that should help you keep your website functioning correctly and rank higher in search engine results pages (SERPs).
What is website maintenance?
Whether you run a successful blog or an eCommerce store, you need to ensure it is continuously operating at its best. That is where website maintenance comes in – it's the process of keeping your website up-to-date, optimized, and running smoothly.
The following website maintenance checklist is critical for keeping your website up and running efficiently.
Regularly update your WordPress version
Outdated software can leave your website vulnerable to attacks from hackers, so it is vital to keep your WordPress installation up to date. You can do this by automatically updating WordPress or manually downloading the latest version of WordPress and installing it on your website. The latest versions of WordPress are functionality-rich and are also more secure and fast.
Regularly update your plugins and themes
Like WordPress versions, outdated plugins and themes can leave your website vulnerable to attacks. It is important to keep all of your plugins and themes up to date by regularly checking for updates and installing them when they are available.
With the latest version of WordPress, you can automate the process of updating your plugins. Still, some plugins that aren't available on the WordPress marketplace or those purchased or developed elsewhere should be updated manually.
Back up your website
Backing up your website data is important in case something goes wrong and you need to restore your website from a backup. Many WordPress plugins can help you automate the process of backing up your website. Your hosting provider can also back up your website, or you can use free plugins like Updraft Plus to backup your WordPress website. It's also important to enable cloud backups which can further secure your data and help you restore it in case of a disaster.
Monitor your website's traffic
Monitoring your website's traffic will help you identify any potential problems with your website and also help you track your website's progress over time. There are several WordPress plugins that may assist you in tracking the traffic to your website, such as Google Analytics. Google Analytics can provide in-depth acquisition and interaction reports that you can use to develop your marketing strategies.
Check your website for broken links
Broken links can hurt your website's usability and also negatively impact your website's search engine optimization (SEO). You can check for broken links on your website using a WordPress plugin like Broken Link Checker.
These are just some of the website maintenance tips that you should follow to keep your website running smoothly. In the following section, we will give you a step-by-step website maintenance checklist.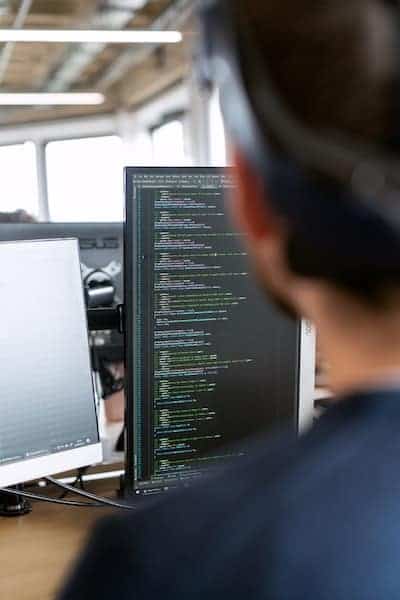 WordPress website maintenance checklist
The following is our recommended monthly WordPress website maintenance checklist. Make sure to do everything on this list for optimum website performance and to help your search engine rankings:
Update the WordPress software.
Update all plugins and themes.
Back up website data.
Monitor website traffic.
Check the website for broken links.
Optimize website images.
Compress website assets using a caching plugin.
Delete unused database records (post revisions and similar).
Scan website for malware using a security plugin.
Fix website errors and issues that you find on Google Search Console.
Change and update website passwords.
eCommerce website maintenance checklist
As an eCommerce website, your responsibilities are a little different than an ordinary website. Besides checking everything else, as mentioned before, you need to focus on your store's marketing and security aspects.
Make sure your payment gateway is up-to-date and secure.
Make sure your SSL certificate is active and working properly.
Ensure your product pricing is competitive.
Make sure your product delivery is on schedule.
Check and update your inventory.
Check if your pricing is still competitive.
Keep an eye out for competitor sales and offers.
Secure your website with firewalls and malware protection.
Monitor your website's traffic and performance.
Moderate the comments section and reply to pending comments.
Develop a website marketing strategy.
Test your checkout process.
Check out Pinterest and other Social Media integrations.
Testing, testing, testing! One of the most important aspects of website maintenance is website testing. You should regularly test all aspects of your website – from the design to the functionality – to ensure that everything is working correctly.
Website Maintenance Checklist – Conclusion
We hope that this website maintenance checklist will help you maintain your website properly and keep it secure. Whether you use WordPress as your CMS or any other platform, this website maintenance checklist applies to your online presence.
You should follow all the steps necessary to properly maintain your website. If you wish to keep your website in the best shape possible, you should perform these maintenance tasks every week, and if that is not possible, this is an essential monthly checklist for your website maintenance.
Additionally, read which tools we recommend for website health check.
Why Clio Websites
We hope that you enjoyed reading about our recommended website maintenance checklist considerations. If you need help with website maintenance, contact us. We love helping clients with projects of all sizes and complexities.